Description
Highlight Features:
Versatile Autopilot Control: Specially designed to interact with numerous airplane types, this control box gives you nuanced control over multiple MCP panels, enabling a comprehensive and authentic flight simulation across diverse aircraft models.
Configurable Control at Your Fingertips: With 6 rotaries, customizable buttons, and switches, experience firsthand the flexibility to define your controls, aligning with specific aircraft functionalities and ensuring a flight experience that resonates with your piloting style.
Optimal Size and User-Friendly Design: Enjoy a compact, pocket-sized control box without compromising on usability. Each button and switch is crafted to be effortlessly operable, catering to all hand sizes and providing a seamless user interface.
Precise Communication & Navigation Tuning: Effortlessly navigate and communicate through your flights with integrated radio frequency tuning switches and a multipurpose rotary and push knob to adjust your COM and NAV frequencies.
Backlight Aesthetics: Choose between a Black or Grey backlighted faceplate, offering a sublime aesthetic and ensuring visibility in various lighting conditions.
Compatibility and User Interaction: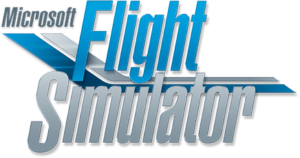 Wide-Ranging Compatibility: Immerse yourself in a world where our control box harmoniously interacts with various flight simulation platforms, including Microsoft Flight Simulator 2020 on PC or Xbox, X-plane 11/12, and Aerofly FS2/4.
MIAP Indicators: The latest MIAP release enhances your navigation with intuitive indicators for MhZ and KhZ, along with explicit VOR 1 or VOR 2 selection notifications, delivering precise control and confidence in every flight.
Plug, Assign, and Soar with Ease:
Beyond traditional plug 'n play, our control box invites you to plug, easily assign your preferred button/dial functionalities, and switches, and then immerse yourself into a personalized flight simulation experience.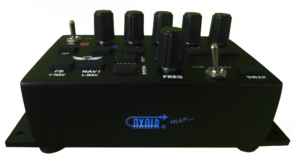 Craft Your Unique Aerial Adventure
Embrace an unrivaled flight simulation where every control is intuitively assigned by you, and every journey through the virtual skies authentically mirrors diverse airplane MCP panels. Ready to elevate your flight simulation to new altitudes? Order Now and navigate through your personalized, infinite skies.